Description
Cat Carrier Backpack Outdoor Travel Bag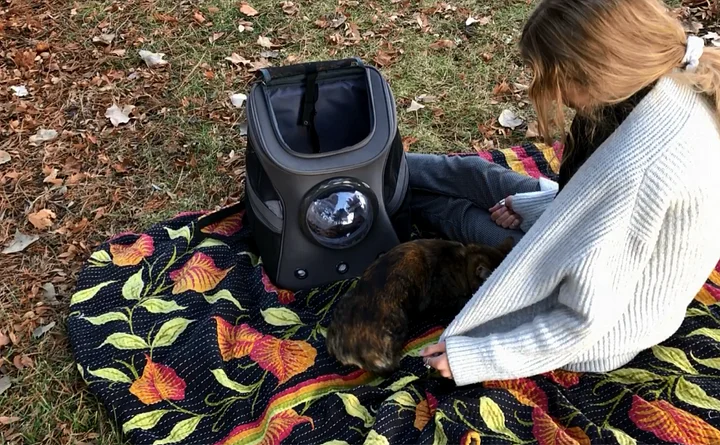 If you are looking for a cat carrier backpack, then you have come to the right page. You will be glad to know that you will be able to take your pet to go with you when you go to travel. Be happy that for your next weekend getaway, you will be able to bring them with you. When it comes to having pets, we have to be a responsible pet owner. Owning pets also means having responsibilities for taking care of them. We should be able to provide them with healthy foods, enough water and a safe environment for them to be able to grow healthy. When you have this, it allows you to take your pet outdoors and enjoy the fresh air with you. Let this cat carrier backpack take your beloved pet anywhere you go.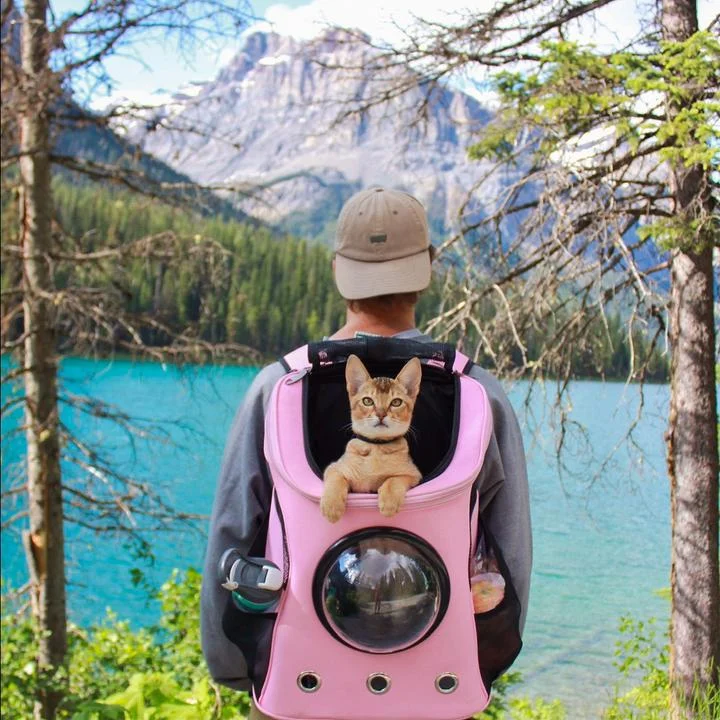 It's time to ditch your old pet cage! Do you like camping, hiking and adventures? This backpack allows you to bring your pet with you. The backpack is also amazing for public transport & veterinarian appointment.
Why is this bag better than all the others?
✔️An exceptional capacity of 25lbs | 11.5 kg: no matter how much they weigh, your pet will be comfortable. This is the best capacity on the market.
✔️Several ventilation spaces to allow your pet to enjoy the trip in complete safety
✔️100% safe and breathable
✔️Two storage pockets on the sides
✔️Reduce anxiety & stress
✔️Bubble or grid, it's your choice. This backpack comes with both.
✔️Adjustable and comfortable straps with chest strap
✔️You can attach the harness inside for added safety
✔️ Large capacity: suitable for several kittens, 2 cats or a large cat (maine coon breed)
✔️Possibility to roll and attach the screen above the bag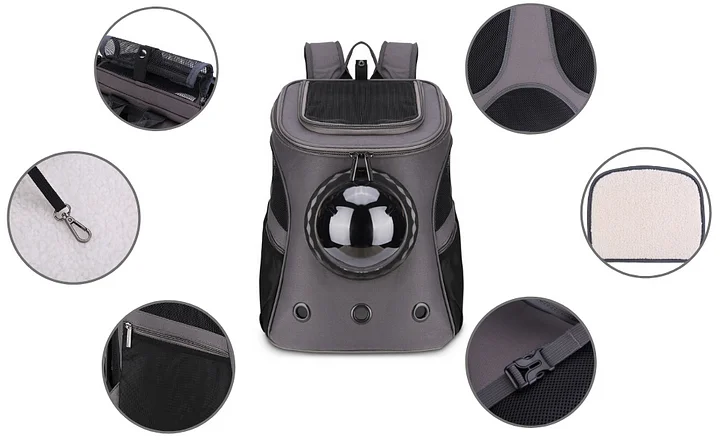 What are the uses of this backpack? 
✔️Hiking & outdoor activity 
✔️Veterinarian appointment
✔️Airplane & car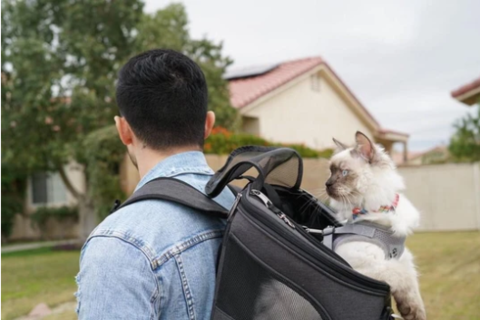 Bag dimensions:  | 38 cm x 14.6 in 29 cm x 11.4 in 45 cm x 17.7 in
Payment & Security
Your payment information is processed securely. We do not store credit card details not have access to your credit card information.